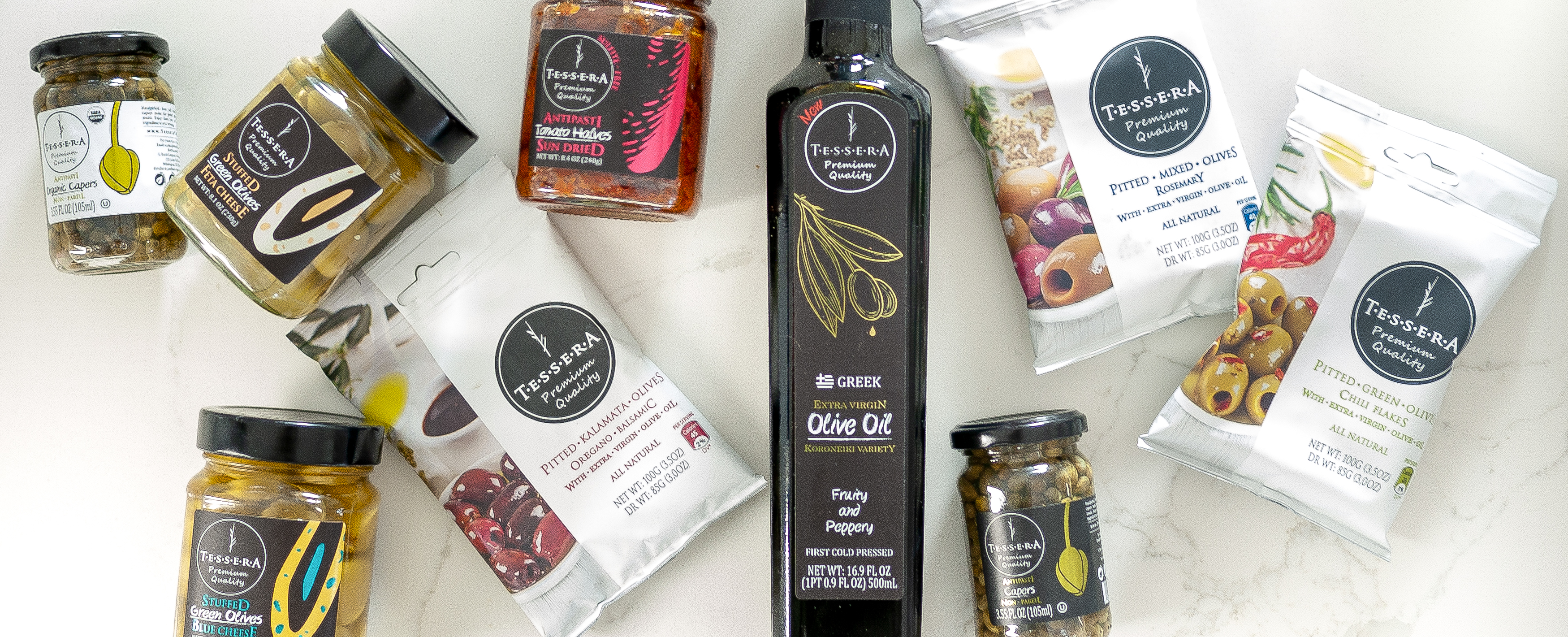 Our History and Origin
Tessera in Greek stands for the number four. 
Four resembles the four seasons of the year that we commit to have your favorite Tessera delicacies available or you to enjoy. 
An everyday habit became our everyday passion, when my father John Banis was born in a small olive grove on the Island of Lesvos in Greece in 1948, he did not expect to be one of the leaders in spreading his love for olives and specialty foods. 
Since then this passion has been burning in each and everyone of us and this is how Tessera Foods was created as a means to bring the best quality of Mediterranean specialties to grocery stores near you with the promise of consistency and affordability. 
Our goal has always been to use the purest ingredients and home made recipes while avoiding preservatives and additives which take away from our roots and family traditions. 
These are the ways of our Greek ancestors and we are proud to follow their trails in ensuring the world tastes the difference in each and every one of our products. 
Today Tessera Foods is proudly in the second generation of our family and we are committed to maintain our core values and extend our presence throughout existing and brand new items.
Powered by AZEXO Shopify page builder